Overview:
It's mid summer and the days are slowly getting shorter..... So you better spend the days like you want to..... July 26th will be a perfect time to come join us @ Heineyfarm. Lets hit the trails and burn some daylight, and possibly some moonlight, while summer is still here.
Details:
Date: 7/26/2014 Starting time @ 10am
Cost: $20 per vehicle** (primitive camping included)
Physical address: Roseville Oh 43777
I hope to see some of you there. If you plan to attend..... post up.
**

ALL ATVs and SxS must pre-register.

. Therefore you must contact me in some way...PM me on here, post here, email me, call me, etc...... ALL ATVs must wear helmets. Please if you don't check with me first, don't be upset if I do not accept at registration.
---edit---
Handy Jays food cart will be present again, so don't worry about buying the expensive gas station food....support these local ppl...below is a sample menu from an old past event.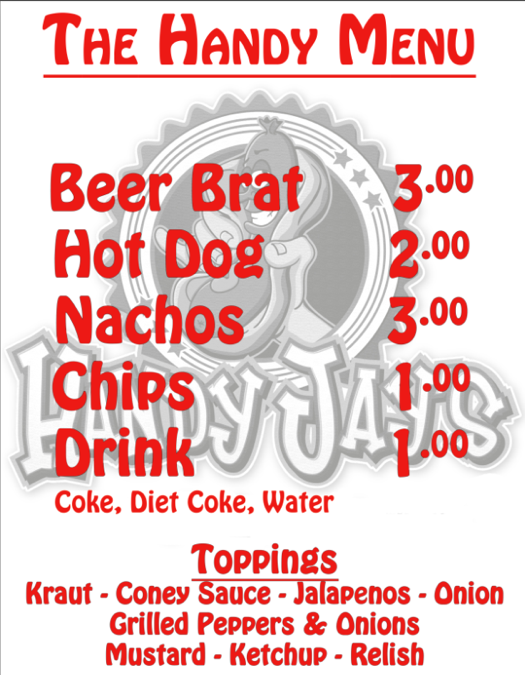 _________________
HeineyFarm.com
Also find us on facebook.com/heineyfarm